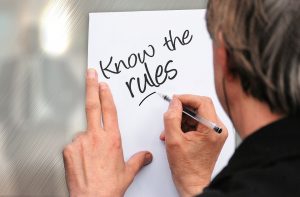 The laws that govern email marketing vary from country to country, which makes compliance difficult to achieve.  As a reference, the United States has CAN-SPAM Act which is regulated and enforced by The Federal Trade Commission. Fundamentally, you can send unsolicited emails as long as you provide an unsubscribe option, but this might not be the case in China. So, before starting your email marketing campaign, it's your responsibility to fully understand the anti-spam laws for all of the regions where you are operating.
In Asia, with many countries having common rules in place – including providing unsubscribe links in your email newsletter and honor opt-out requests promptly – they only use accurate subject line in your messages, no false / misleading header information. In this article, we, Wave Evolution, would like to highlight email marketing laws in Singapore, Malaysia & Hong Kong, where we are operating in compliance with local laws and regulations in these 3 countries:
Singapore – The Spam Control Act 2007

Generally, the Singapore legislators have elected to follow the "opt-out" approach adopted by the US CAN-SPAM Act. The legal guidelines are reasonably easy for marketers to follow, and for consumers to understand. For instance, unsolicited commercial messages will have to carry the <ADV> label in their subject title, or be the first words to appear in a message to clearly mark it as an advertisement. Marketers would also have to provide a valid return contact for consumers to send a request to be taken off that mailing or distribution list. Reference: https://sso.agc.gov.sg/Act/SCA2007

Malaysia – Section 233(1)(b) of the Communications and Multimedia Act 1998

Malaysia has yet to enact any specific legislation on spam. However, the Communications and Multimedia Act 1998 provides that a person who initiates a communication using any application service, whether continuously, repeatedly or otherwise, during which communication may or may not ensue, with or without disclosing his identity and with intent to annoy, abuse, threaten or harass any person at any number or electronic address commits an offence. Reference: https://www.skmm.gov.my/faqs/spam/regulatory-approach-to-spam/will-malaysia-be-enacting-new-laws-to-make-spam-il

Hong Kong – The Unsolicited Electronic Messages Ordinance (UEMO)

Similar to Singapore, Hong Kong has followed the CAN-SPAM route of the United States by choosing an opt-out policy. Generally, email marketers will be required to provide a free facility that allows recipients to choose not to receive communications from them. Messages should include accurate sender information. Sender should not send any more messages to a recipient after receiving an "unsubscribe request", and no misleading subject headings allowed. Reference: https://www.ofca.gov.hk/en/consumer_focus/uemo/faq_uemo/general_information_uemo/index.html
However, apart from local spam laws, in recent years we saw a large number of significant developments in data privacy laws across Asia-Pacific. These include the Malaysian Personal Data Protection Act 2010 (PDPA) and Singapore Personal Data Protection Act 2012 (PDPA), that set out the obligations, which organizations must comply with concerning the collection, use and disclosure of personal information, including email addresses. The PDPA implication for email marketing is profound, and it has resulted in a serious re-examination of the manner of collecting and using personal contact information in order to send electronic marketing messages.
If you would like to learn how Wave Evolution can drive your email marketing strategy forward, please email info@waveevo.com or visit www.WaveEvo.com
Disclaimer: Please note that this article is made available for educational purposes only as well as to give general information about legal matters. The information is not legal advice, and should not be treated as such.