HOW IMPORTANT ARE SOCIAL MEDIA FOR YOUR BUSINESS?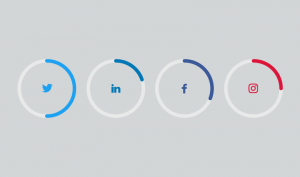 Social media has become an integral part of modern society; it became a powerful tool to catch the eye of customers where there are nearly 3 billion social media users worldwide. A strong social media presence will be one of the most effective channels for businesses sustainability and to stay competitive in such intense market.
Number of social media users worldwide from 2010 to 2021 (in billions)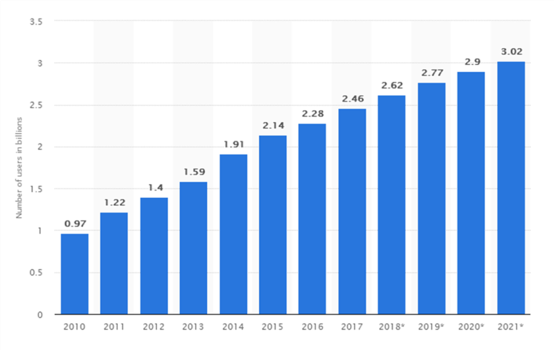 Read these social media statistics below to make sure you're keeping up with the most important trends in the industry, so keep these statistics in mind as you create your social media plan for 2018:
More than 3 billion active social media users in global – Don't miss your opportunity to reach them!
More than 370 million Internet users in Southeast Asia (January 2018)
88% of businesses are using social media – Most of the businesses are active on social media platforms
20-40% of money is spending by customers on companies with high social media engagement – Get more and more potential customers for your business!
Average of 2 hours 15 minutes spends by social media users per day online – Deliver your messages effectively!
49% of 18-29 year olds make their purchases after they saw social media advertising –Businesses should adapt their changing behavior!
Facebook still is the most active social media platform with total number of 51 million active users in 2018
Over 50 million businesses use Facebook Business Pages – If you aren't, you are losing your customers!
93% of social media advertisers use Facebook advertising – Boost your posts to reach more target audiences!
26% of Facebook users click on an ad and make a purchase – Increase conversion rate for your business!
Social media statistics are crucial for your business; they are relevant and help you take action for your future business online strategy. Keep these social media statistics and start to create your 2018 social media plan!
If you would like to learn how Wave Evolution can drive your social media marketing strategy forward, please email info@waveevo.com or visit www.WaveEvo.com