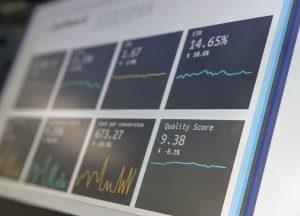 If you are trying to find out what is the new and innovative marketing approach that could be a very useful for any business, then the answer goes to database marketing.
The main use of data in marketing:
Improve selection of target markets
By identifying the market segments, the marketers would categorize the market into more specific segmentation. This could track the consumers' buying habits very closely and creating products and messages tailored precisely to people's wants and needs based on the database information.
Stimulate repeat purchase
Targeting the right offers to right person could make another possible purchase very soon. By executing the mailing campaigns, the targeted prospects could be more engaged.
Develop one-to-one relationship with customers
This is also becomes an effective way to deepen loyalty and get the reactive customers. The focus is on how to use data to segment customers, analyze promotional impact and ultimately maximize the revenue and profits.
Therefore, developing the marketing techniques using database really helps the businesses to target their products and services toward the specific groups of potential customers.
If you would like to learn how WaveEvolution can help you with Database Marketing, please email to info@waveevo.com or visit www.WaveEvo.com