Having a thriving company is not a matter of relying on strength in numbers. A company that has high quality squad is a balanced division of labor. When your company wants to get a brand selling productively, having the facilities and yet not having the complete inbound marketing structure with different specific soft skills to execute the tasks for your brand, it will bring you to nowhere fast as the trends out there.
An inbound marketing team does not merely use business tactics to drive traffic, but it all depends on the people, and your team members are the ones who bridge the marketing gap and uplifts the barriers between companies and customers together with you.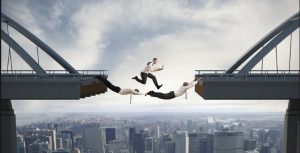 On the other hand, it is dangerous to think that you can hire a person who is a jack of all trades to save your hiring wages. This is because not only such people are rarely to be found, they will not be able to perform so many tasks in a day if there are many client requests. This is why you call inbound marketing as a team, because the backbone and cornerstone of inbound marketing in a corporation is the teamwork effort and combined skills of each members of the team.
Therefore, growing a company needs to have the hub and wheel relationship that denotes a dynamically organised team with a strong leadership practice. Just like how you want a bicycle to ride fast, it must have many gears of different sizes to will it to move.
1.  INBOUND STRATEGIST
This person acts as the control panel of the inbound marketing team. In order to be a competent strategist, one must the complete knowledge of products or services that the company is selling like the back of his or her hand. Additionally, one must be a strategic planner and have the big picture of everything that is operating within the company by monitoring the tasks allocated to each members of the team.
The main characteristics that this person must have when taking up the job are being systematic, innovative, strong management skills and detailed in marketing plans. At the same time, he or she must have unparalleled exposure to branding and digital marketing strategies while also being on the consistent lookout for new or possibilities of business opportunities in the market trend. Most essentially, this person's daily function in the company is to ensure the marketing plan and messages conveyed matches the purpose of the brand, and that the team members deliver the desired results.
2.  INBOUND COORDINATOR (SPECIALIST)
This designation definitely lives up to its name, because the inbound coordinator is an expert in the two-way social media outreach in the aspect of social media monitoring and social media listening. Moreover, this person is constantly on task to handle campaign strategy productions and website optimisation process to fuel the online expansion in a company. His or her main goal is to drive active audience engagement and also brand awareness using email marketing and also social media marketing platforms such as Facebook, Instagram and other SNS platforms.
To be translated, they are also the data analysts in trend analysis, analytic tools and also data interpretation in marketing flow of the clients and also for their own companies to find out the issues and opportunities of marketing strategies. They also involve themselves in providing advice on future e-marketing strategies. They are also responsible in weekly or monthly KPI reporting. The software that are constantly handled by inbound marketing specialists are Microsoft Excel, customer relationship management (CRM), Google Analytics and Word Doc.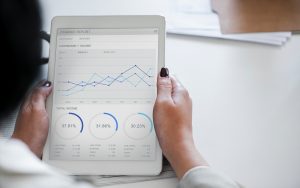 In other words, the inbound coordinator must be a person who is always reachable and available. Having a set of skills to communicate is not enough to maintain customer loyalty, but it is by constantly by in interaction and communication with them so that they can always stay tune to your latest updates of products and services that your company is promoting.
 3.  SEO CONTENT WRITER
Content is the nucleus tool to run an inbound marketing plan. In order for a customer to narrow down their attention to your brand, there is a great need for a skilled content writer and editor to create blogs such as Word Press, social media write-up postings, press releases, landing pages, content website building, ad copies, product/service description, Google Ads keyword building, case studies for clients and also SEO (search engine optimization). Basically, what they want to achieve in the end is to obtain a quality lead generation. For that, content writers must have great research skills and latest marketing trend insights to guide their companies to try out new marketing strategies that they never thought of or missed out for a long time.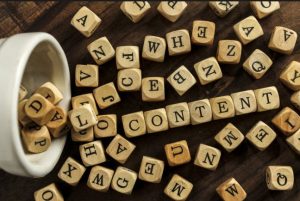 Being a good content writer needs strong formatting skills to finding evidences to support the articles such as infographics pictures and video clips to drive a desirable viewership traffic leads and also build trust on the viewers as well. If the content is found to be a fluff piece of work that is too dull or lacking of information details, the article will cause readers to read and leave immediately, so causing a high bounce rate in your article. You definitely won't want it to happen to your piece of work! Not only so, take note that a content marketing without CTA (call to action) is a useless piece of write-up. This is because the CTA is the only way for customers to connect to your team and build rapport with your brand. Eventually, this is the best way to have a good CRM with your potential leads and also build brand loyalty among your leads.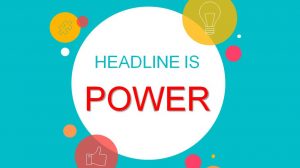 Furthermore, to get the article to be on the 1st page of SERP (search engine result page), a content writer must take care of the headline, as having an appealing headline is just not enough to churn out effective lead traffic. The key point that each content writers must take care is that they must know the keywords chosen by netizens to search for something they want to know, and turn the constantly typed keywords into their headlines.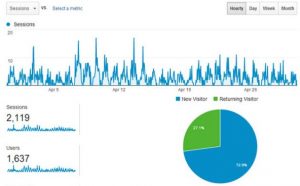 Also, if the headline keywords became the main reason for the articles to have a low CTR (click through rate) which leads to low effectiveness of content marketing, content writers will refine their headlines in order to gain higher frequency of audience outreach. This action will be done occasionally for the articles that are not found on the SERP, or has suffered low CTR. It is their articles to gain the SERP first page and ultimately overcome the direct competitors in content marketing.
4.  WEB & CONTENT DESIGNER
Designers are also the core in inbound marketing. Turning online visitors into customers is not just the power of content alone, but the visual contents of online media posts must be on equal footing.  Keeping a viewer engaged to your page is by flooding the content with stunning visuals. According to the social media scientist Dan Zarella's research from HubSpot, content with images are 94% more likely to be retweeted compared to the posts which are absent of visuals.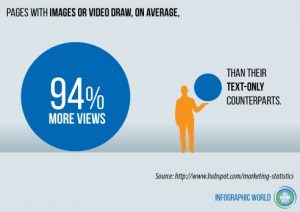 The reason is because people have better and faster memory-processing for content with design images than those which are not. Not only so, the magnet to attract more customers to identify your brand is by the visual contents. The common softwares of their choice consist of Photoshop, Illustrator and Dreamweaver. Moreover, they also use websites such as Canva to design their content on blogs, ad design copies, social media posts and company websites. These designers are always facilitated with the know-how of effective template layout for logo, typography and color combinations, whereby the designers have to represent the companies and brands through the design creativity and proficiency.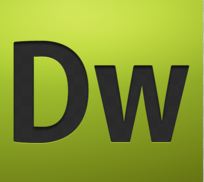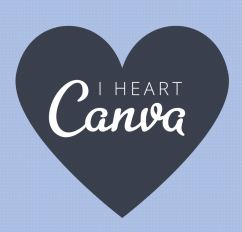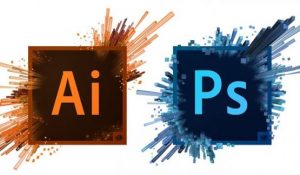 Therefore, whether a brand or company can make itself known globally, it all depends on the design content to drive high CTR, which will affect the converted clicks and also the PPC (pay per click) of a social media post, copy or landing page.
5.  IT TECHNICAL SUPPORT
As for the support team, they are hired for the purpose to create a seamless cursor-click user experience to your company website or software tools that the company uses such as MailChimp or Talkwalker (CRM tool). This is to ensure the uninterrupted inflow of marketing management among marketers and customers. The soft skills that they develop are the coding knowledge in HTML, CSS and Javascript. To them, their main job is to heighten the performance of the all the softwares that the company or the clients have to use. They are also responsible in drafting the guideline on how to use the software tools as well.
In a nutshell, to retain your target market, always settle for hiring employees of different talents and value each of their given strengths.  An employer also should not think that if they already have an employee who is already highly skilled in a soft skill such as being a pro designer, then they shouldn't provide anymore vacancy. It is always better to have more, because two heads are better than one. A set of employees of different strengths will always have a better resourcefulness and productivity turnout!