Social Media Marketing
for Retailers in Asia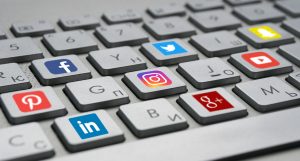 Today, social media has become one of the most popular and powerful communication tools especially for Gen Y in 2018 and beyond. The social media growth rate in Asia-Pacific (APAC) is over 50% year-on-year and around 427 million users log into Facebook daily, it's the largest number of daily active users in the world.
Worldwide, Facebook (75.45%) is the most active among all the social media platforms and over 50 million businesses use Facebook business pages as a tool to achieve their marketing goals. As a result, more and more retail businesses embrace variety of social media platforms in their marketing strategies for communication and interaction purposes.
According to Facebook statistics, 94% of Malaysians discover products and brands on Facebook and 62% of them make a actual purchase. Consequently, social media marketing is very effective at increasing visibility of website and catches the eye of consumers.

What if retailers unable to adapt the changing of consumer behaviour or probably not ready for spending time on Facebook to engage with active users? ––– They will drastically lose market share and definitely losing the potential leads and sales for their business.
Businesses should not underestimate the prospective of social media marketing when tapping into the Malaysian consumer market. Foreign companies operated locally are encouraged to outsource to experienced local social media agencies, since they have a better understanding of local cultures. More importantly, getting user feedback in social media can help companies for product improvement and build brand reputation in short period of time through word-of-mouth.
In China, the rapid development of social media has very much affected the marketing trend in China, especially with the fast growth of WeChat with over 900 million users daily. Consequently, cosmetic retail industries in China utilise social media to launch product and develop customer base, also known as seed users who can spread the word about the product.
For Singapore, it has 4.4 million active social media users, representing 77% of the total population. With 3.5 million people on Facebook in Singapore, it offers a greater opportunity for retailers to develop their businesses and reach consumers easily.
If you would like to learn how Wave Evolution can drive your social media marketing strategy forward, please email info@waveevo.com or visit www.WaveEvo.com