This blog guide will tell you the tips and tricks on how you can improve your sites in google. It will cover mostly on how to help google and users understand your content that you are trying to put or relay towards the public.
Use Heading Tags Properly
Heading tags are usually headers before the text. This is usually for visual cue to differentiate to the users that this text is more important and helps make the text more understandable to the users about the content below it. Multiple heading sizes will help organize and create a hierarchical structure to your content, making it easier for users to navigate through your websites. This is a simple tip but it can go a long way for your website.
Do
Put some thought on what the main points and sub-points will be for your content so that it can be easily understood for users and make it easier for google to relate the headings to keywords when it comes to SEO. Use the heading tags appropriately as it will make it easier for google to crawl your website later on and make your content related to specific keywords which relates to your content header.
Avoid
Placing any content text in the headings tags because it would not be helpful when defining the structure of the content in the pages.
Over using heading tags where other simple tags such as <strong> and <em> may be more suitable in your source code of your website
Changing the size heading of the tag or choosing a font that prioritize design fonts over presenting a more neat structure of the content.
Using long headings or excessive use of headings
Add structured data mark up
Structured data are codes that you can add to your website pages to help search engine understand your content, so that they can understand the contents that you post up on your pages. With this, search engine is able to display your content in useful ways for your website by putting in their search results when relevant. Therefore it will definitely boost your website awareness and extend your reach.
Data Markup is able to mark up many business relevant entities such as recipes, event listings, opening hours, videos about your product and business, location and product or services that you're selling.
This is an example of a data markup. As long as it can be reviewed in can be mark up.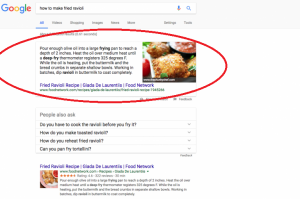 Image 1: Example Data Mark up of small description and snippet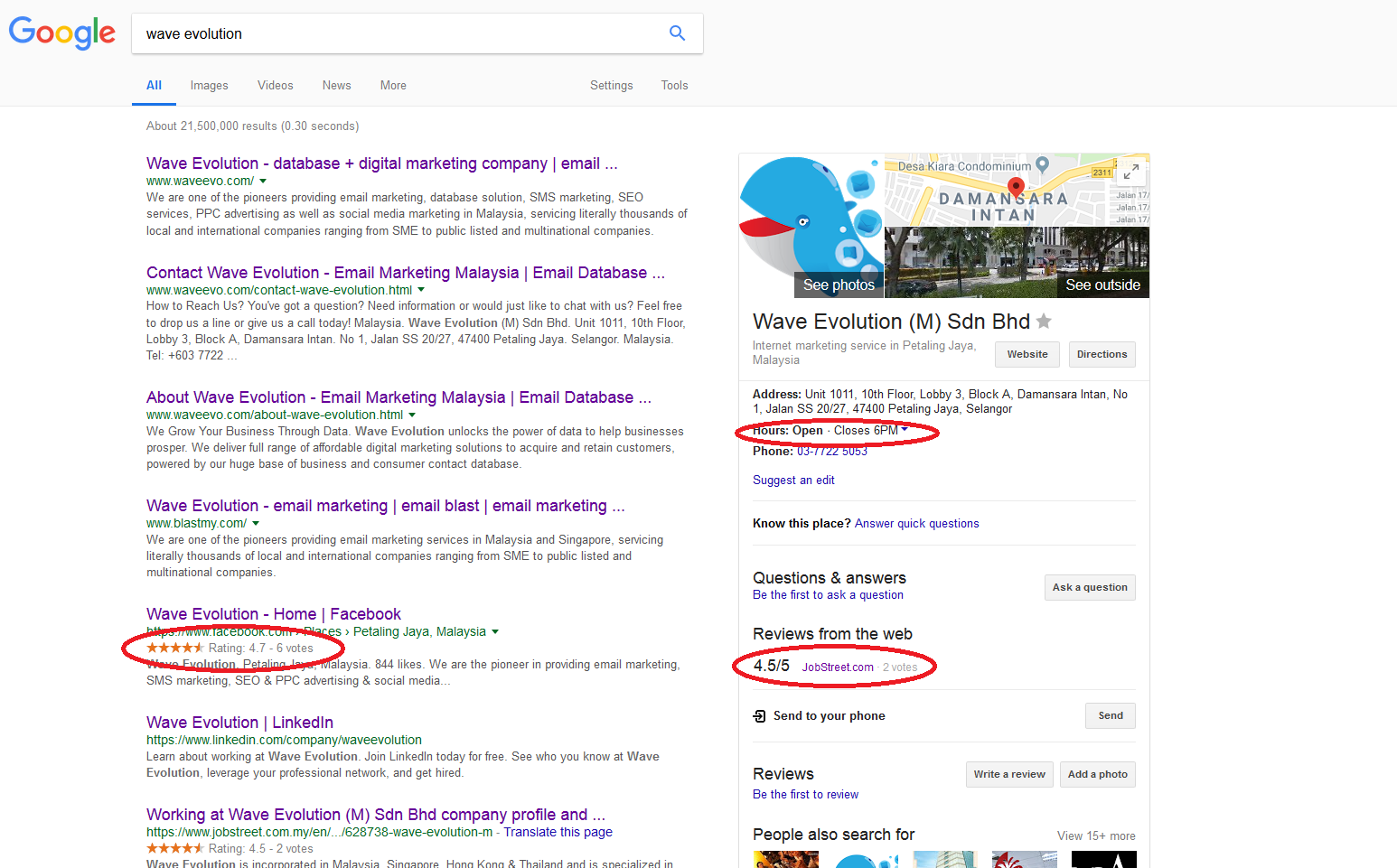 Image 2: Example Data Mark up of reviews and closing time
Therefore, it is recommended that you use structured data with any supported notation of data mark ups to describe your content when in the google search page so that it can give potential traffic an idea of your website beforehand.
Do
After you have done editing or testing your mark ups on your site, you can use the Google Structured Data Testing Tools in your webmaster to make there are no mistakes in the implementation. Therefore, there won't be any coding errors that may affect your site when google crawls them. You can use the Google Structured Data Testing Tools by entering the URL of the content or a copy of the actual HTML coding which has the data markup in it.
Avoid
Invalid markups. If you don't want to change your source code, then it is recommended to use Data Highlighter which is a free tool in your search console. The Markup Helper tool can be found there as well so it would avoid any invalid markups when you are trying to use it on your site.
Do not change your source code of your site you are unsure about implementing data markups. Always make sure to keep track of your marked up pages and see if there are any errors because errors will lead to more problems compared to a good mark up. Usually Seach Console tool on your webmaster can detect this errors if there are any problems.
Adding Data Markup which is not to users and adding irrelevant or fake reviews are a big 'No' when adding Data Markups to your sites.
Use Meta tag
Use the description meta tag as it allows users to see a description before entering your site. Not only does it look neat but it allows a small description that let users understand what you site is generally offering. If you do not use the meta tag then it will just take the upper first few lines of written content. This can be referred in image 3. To make your meta tag description unique, you can use google search console html improvements report, where it can tell you if your description meta tag is either too long, short or duplicated multiple times in the wide web.
3.1. The merits of description meta tags.
Image 3: A good example of an optimized meta tag description
Meta tags are important as it allows google to put up snippets for your webpages when google deems necessary. Therefore, in a case that google does put up a snippet of your meta tag description. It will look more highlighted compared to other websites and may drive user traffic to your site more often. A highlighted snippet will look like in image 1.
Do
Summarize your webpage content accurately. There is not really a recommended amount but it is highly suggested that it fits into the website search page without the '…' forming at the end of the meta description tag. This can be seen in image 3. Other than that, always stay relevant to the keywords and content that you are using for your site so that google will be able to relate all of them together thus keeping you relevant in the database.
Avoid
Using general description but instead using a summarize version that has a different look on the webpage.
Writing anything that has no relation to the content of your webpage
Copy and pasting your content of your webpage into the description meta tag
Only using keywords.
Having the same description in all of your content pages   
Make Google view your page the same way as a user
It is always good to let google view your page the same way any average visitor enters your website. This will allow optimal indexing and rendering so that no errors will occur. Furthermore, it is also advised that Googlebot has full access to crawl your image files, CSS, and JavaScript's. If access is not given, then it will be harmful to your sites algorithms render and index of your content, which will result a big penalty to your rankings.
Some extra tips
Creating good titles and snippets in search results may boost your ranking and outlook of your website in google search pages. Keeping yourself unique and relevant always goes a long way when doing SEO or any improvements on your sites when trying to gain more targeted traffic.

If you would like to learn more contact Wave Evolution by email at info@waveevo.com or visit www.WaveEvo.com