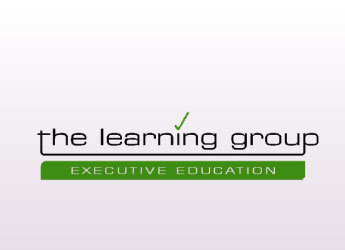 Registration Details
Register by calling us at 65 6220 4556 or
email: dina@thelearninggroup.com.sg
Date: 25 & 26 August 2008
Venue: KL, Malaysia (venue to be advised)
Early Bird Fee per Delegate
• S$1,250
• S$1,100 (for 3 or more delegates)
Regular Fee per Delegate
• S$1,450
• S$1,300 (for 3 or more delegates)

In-house Training Courses


We also deliver customised programmes tailored to your specific organisational needs. Contact us for a no-obligation discussion!
TLG Loyalty Programme
Sign up to enjoy:

| | |
| --- | --- |
| | Special pricing for public and in-house programmes |
| | Invitations to exclusive networking luncheons / cocktails with guest speakers |
| | Complimentary seats for selected events |
| | Priority alerts on our upcoming events and other benefits |

Email dina@thelearninggroup.com.sg or call us at 65 6220 4556 for more information!
Contact Us
Contact us at (T): 65 6220 4556 /
(F): 65 6220 8659 or visit us at www.thelearninggroup.com.sg for more information about our programmes.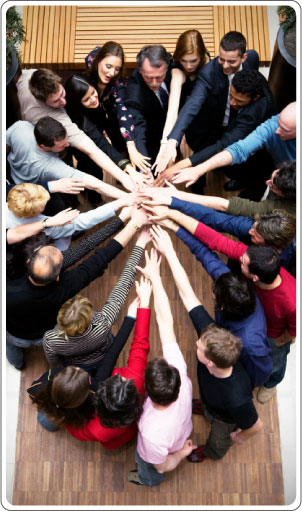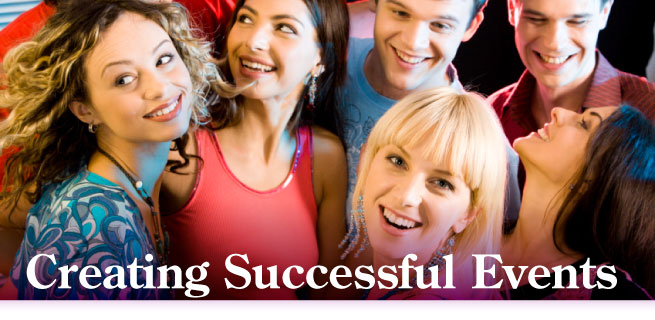 The complete framework for creating, planning and managing high impact events that delivers results!!

ABOUT THIS COURSE

Creating Successful Events has been created because every organisation, whether lifting a brand image, launching a new service or planning a promotion, needs someone trained in the fundamentals of event management to ensure that the objectives are met.

This comprehensive two-day course provides a complete framework for managing events, covering issues from logistics and planning to marketing, PR and budgets.

Creating Successful Events looks at setting objectives and managing limitations, explores venue, supplier and contractor requirements, and offers solutions for dealing with crises and Murphy's Law. Attend Creating Successful Events and benefit from our practical tools, proven techniques and pragmatic tips for creating fantastic events and getting the results you want.

Whether new to the industry or looking to sharpen your skills, Creating Successful Events is essential for anyone who manages events or promotions in their job, offering knowledge that can take years of personal experience to develop!

GREAT REASONS WHY YOU SHOULD ATTEND THIS MASTERCLASS
| | |
| --- | --- |
| | Make the most of your promotion spend by discovering how to create high impact and memorable events |
| | Ensure everything is completed on time by developing check lists, systems and schedules |
| | Maximise the publicity and promotional opportunities of your effort by discovering how to generate interest in your event |
| | Increase your project's profile by learning how to effectively attract and handle media at your event |
| | Save yourself grief by discovering how to produce realistic event budgets |
| | Be calm in the face of crisis by knowing how to plan for Murphy's Law |
| | Network and share the expertise and experiences of colleagues as you learn and develop event management skills |

COURSE APPROACH

Through brainstorming the issues, sharing ideas and discussing experiences, we believe you will glean maximum benefit from this course. Throughout the course, time has been allocated for general discussion and networking allowing you to share your challenges and pick up valuable tips from both your contemporaries and the experts.

ABOUT THE FACILITATOR

| | |
| --- | --- |
| | Kathy Cunningham brings a wealth of international experience to this interactive and practical two-day event. Having spent 10 years managing a wide range of innovative and well-known events in New York City, Kathy has spent the last 14 years successfully managing her own Australasian event management and media relations business, based in Auckland. Kathy has managed events for some of New Zealand's most recognised brand names, including: Devonport Food & Wine Festival, Takapuna Beach Mardi Gras, Cadbury World, Cartier, Robert Harris, Hilton Auckland, Yellow Pages, Royal New Zealand Foundation of the Blind. |
| | Kathy has a solid reputation within the industry for her commitment to excellence and continual improvement of events and PR. Her enthusiasm and immense experience in producing large scale events and festivals makes her a dynamic and knowledgeable course instructor. |

COURSE OUTLINE
Getting Started

Defining the concepts
- What is an event?
- Types of events
- What will work for you and why

Event Planning Process: Setting Measurable Objectives

What do you want to achieve?
- Setting outcome-focused objectives
Techniques for planning
Meeting your objectives with the right event and style
Limitations of time, money and experience

Being Creative and Creating Impact

Sourcing new ideas: Where to turn to for creative input and inspiration

Finding creative solutions within a limited budget

Ideas for themes and cost effective decoration

Making a lasting impact with the 'S' factor: Adding an element of surprise

Ensuring everyone has an experience

Project Management and Logistics Issues

Creating an event critical path: What needs to be done and when?

Breaking the event into manageable segments

Establishing a realistic schedule and prioritising actions

Managing internal and external costs and responsibilities


Marketing Your Event and Managing PR

Developing your marketing strategies to attract your target audience

Maximising publicity for your event

Tools for promoting your event

Generating PR opportunities around your event.


Event Sponsorship

Cause-related marketing

Identifying and meeting your sponsors' needs

Writing winning proposals

Identify measurable return on investment

Making it Happen:
Finding What You Need at the Price You Want to Pay!

Choosing and using the right venue: Location! Location! Location!

Suppliers: What you need and where to find them
- Sourcing the best suppliers at the right price
- Key research techniques

Managing your contractor for effective working relationships

Creating mutually-beneficial arrangements

Crisis Management and Risk Analysis

Planning for Murphy's Law: Predicting and preparing for worst-case scenarios

Learning how to turn a crisis into positive PR: Avoid being remembered for all the wrong reasons

Measuring the Success of Your Event

Implementing a successful event evaluation system

Effective post event analysis, debriefing and closure

Measuring the intangible benefits and ROI?

Revisiting past successes and looking to the future


On-going Simulated Event Exercise
You will be grouped with other delegates and given an event brief. Together you will prepare a memorable event plan within the allocated budget, you will define outcomes, identify sponsors, create a marketing plan, assess risks and implement systems to measure success. All groups will present their plans and discuss their ideas with the facilitatore