Having Trouble With this email. Read it On Web.

| | |
| --- | --- |
| Follow Us: | |

WHO GETS YOUR ASSETS UPON YOUR DEATH ...
IF YOU DON'T HAVE A WILL?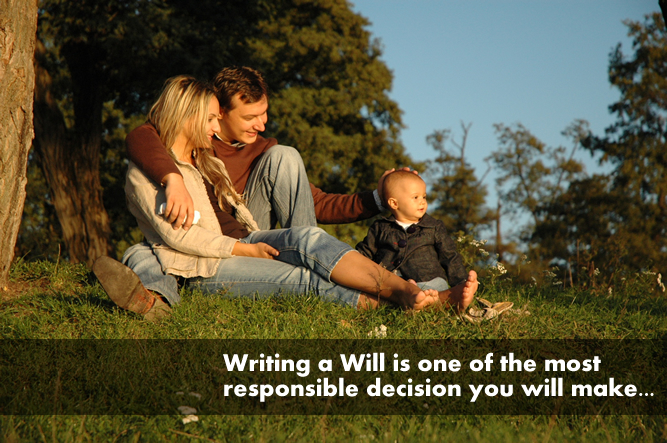 What is a WILL?
A Will is an important document instructing the Executor to fully carry out the testator's wishes after his/her death. It also includes strategies for estate planning and management.
Why WILL is Important?
Without a Will, your assets could give more trouble than benefit to your family at a time when they are most vulnerable.
Without a Will, the law will decide for you who are your beneficiaries, trustees and guardian would be.
Therefore, make a Will and the law will protect your wishes. A proper planned property distribution through a Will would ensure the properties are distributed to the loved ones for their benefit.
THE BENEFITS OF MAKING A WILL
• Appointing an Executor through a Will helps ease the administration of your estate upon your death.
• You make known your wishes as to how your estate should be distributed so as to benefit your loved ones rather than
letting the law to decide.
• You safeguard the future of your loved ones to avoid any financial hardship.
• The appointment of a trustworthy guardian through your Will ensure your children's welfare are in good hands
WHEN DO I NEED TO REWRITE MY WILL
Consult your Professional Will Writer should any of the following events occur:
• the death of an intended executor or change of executor;
• there is substantial change in your financial
situation;
• the death of an intended beneficiary;
• a new arrival in the family;
• you separate or divorce your spouse;
• you remarry;
• you enter into a de facto relationship;
• there is a change in legislation such as death duties;
• the death of both witnesses of the Will or difficult to locate both witnesses or if they migrate to another country;
• you intend to reallocate your assets to your beneficiaries
• you intend of set up a Trust fund for your Beneficiaries

WHY YOU MUST KEEP YOUR WILL SAFELY
Making your Will ensures that your last wishes will be fulfilled.
However, you should also ensure that your Will can be found when it is needed most by using our professional Will Custody service.
With your Will in our safe custody, you will enjoy:
• Peace of mind
• Confidentiality
• Free from hassles and inconveniences
• Free from tampering
• Free from theft
• Annual reminder services
• Certainty of location
• Future Will Rewriting Discount
*Subject to terms & conditions
'A WILL BRINGS YOU SECURITY, CERTAINTY AND PEACE OF MIND'
Contact Us
Lionsworld Services & Media Sdn Bhd
(712828-A)
Suite 33-01, 33rd Floor, Menara Keck Seng
203 Jalan Bukit Bintang, 55100 Kuala Lumpur
Malaysia.

Location Map
*Terms &Conditions Apply