If this email is not displaying properly in your email inbox, please click here.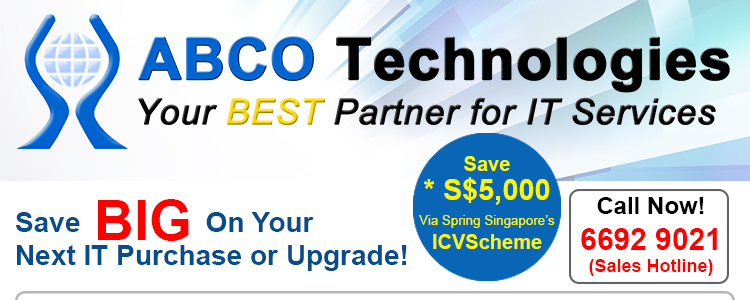 Mini Server
Our server solution helps to organise your company's important office documents, emails and even databases into one secure centralised stored location. The hardware itself is affordable, small and compact. Read more…

Maximise your
Business potential

Control your business data with your own:
• Private Cloud Service
• Virtual Private Network
• File Sharing
• Network Printing
• Web Server
• Email Server and more!

IP Phone and Service
Our IP Phone solution empowers you the user to get huge savings on your phone calls for any local (ONLY 2.2 cents per minute) or overseas calls PLUS there is absolutely no contracts, no hassle of cabling or machines just our IP Phone and a good internet connection is all you need for a perfect office setup. Read more…

Features & Benefits
• No Expensive PBX required! SAVE on your investment
• HD voice clarity
• FREE CALLS between branch offices (Local & Worldwide)
• Your OWN Personal Global Contact Number ***
• Use your phone virtually ANYWHERE in The World
• Ideal for small and medium sized companies
• Call Transfer,Call Waiting and Much More!***


Limited Life-Time Hosting and Web Traffic Builder

Beef up your company's website traffic. Attract the right customers with our powerful
solutions.
Web Traffic Builder
We offer you an exclusive deal not seen elsewhere, Long Term ownership of web, email(10GB) and mobile hosting of 3 pages for a mere one-time payment. That's not all; our offer also gives you the opportunity to drive up the traffic to your website by several folds. No tricks, No gimmicks, this is real! Read more…
• Limited Life-time Web Hosting**
• Website Design (CRM, E-commerce)
• Boost your website ranking with our UNIQUE solution
Get your own personalized website up and running with almost no cost*** at your expense


Travel Abroad?
OneSimCard is the ONLY SIM Card
You'll Ever Need For Your Trip!
Save Big on Voice,Text & Web!

International SIM Card
Tired of switching to a new SIM card in every country you visit? Are you sick of ridiculous mobile roaming rates? We have the solution to your problems! Our OneSIMCard links you to a huge network of partnerships with Network Operators across the globe giving you huge savings of up to 85% on roaming rates. Plus the benefit of having your loved ones or other people contact you with your existing phone number anytime, anywhere (additional costs apply). Read more…
• Roam around the world with only 1 SIM Card
• Save the hassle of swapping SIM Card
• Save upto 85% on global roaming fees
• Free incoming calls in 150 countries
• Free incoming SMS texts anywhere
• No contracts, no monthly charges
• Mobile internet data services in over 130 countries
• Earn perks through loyalty program with Mobile Miles Like
Singapore KrisFlyer, Marriott Hotels and many more!

Office Address: 400 ORCHARD ROAD #06-25, ORCHARD TOWERS, SINGAPORE 238875
Email: business@abco.com.sg | Website: www.abco.com.sg
Office: +65 6681 6671 | Fax: +65 6681 6671