2018's entrance comes with a move in digital marketing due to the high demand of integrated experiences from consumers and dynamic changes in consumer behavior. Apparently, digital marketing trend transformed businesses in Asia.
Most of the businesses in Malaysia are adopting digital marketing to capture the lucrative online marketplace with excellent digital marketing tools for sustaining businesses in this intense competition. Therefore, it is very significant for retailers to understand their digital marketing campaign better through tracking engagements, likes and shares as well as analyzing social traffic patterns for improving their weaknesses.
In Singapore, small and large companies are now revolving to digital marketing and started to move into a highly digitalized society. Today's businesses in Singapore are implementing aggressive digital marketing strategies such as Facebook advertising, search engine optimisation, paid search, and mobile marketing to reach even wider target audiences.
Hong Kong, China and other Asian countries are also following this trendsetter and started to adopt digital marketing in their businesses.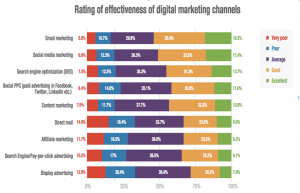 The top three effective digital marketing channels:
1) Email Marketing
Email receives average 30 times of return on investment (ROI) for businesses and the email open rate in Asia is 24.81% and a high click-through rate of 3.53% in 2017. Obviously, Asia demonstrated high usage of email marketing and this landscape is growing consistently especially in Malaysia and Singapore.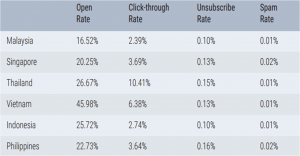 Evidently, email marketing is still one of the top profit drivers among all the diverse digital advertising tools and also is a dependable driver of return of investment (ROI) for many businesses. Email marketing can increase sales leads as well as having an effective brand strategy and web presence to gain customer awareness, it's highly regarded as one of the most important marketing tool in this high competitive market. So we can conclude that email is still a powerful marketing and communication tool for retailers to reach out more potential consumers.
Moreover, email was preferred mode of receiving marketing information but only 5% of consumers (email recipients) regard email messages as appropriate, timely and persuasive. Due to these mistakes, retailers might lose a lot of potential customers.

Thus, retailers struggle to increase the email open rates through effective personalised and automated emails. Meanwhile, they also attempt to practise analysing user behaviour to further improve conversion rates as well as to accomplish full potential of email marketing.
Email personalization and automation becomes the key to success and trendsetter in 2018. Personalised emails are more acceptable by consumers and potentially influencing customers to have some feelings of caring. Personalised email messages have also improved click-through rates by an average of 14% and conversions by 10% with up to 6 times transaction rates. Email automation has also become one of the dominant trend in retail industry and adopted by two-thirds of businesses.
Lastly, messaging channels such as SMS and email still remain as the highest adoption by retailers in recent years.
2) Social Media Marketing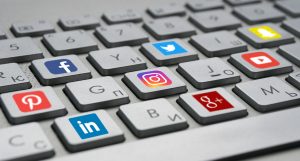 Today, social media has become one of the most popular and powerful communication tools especially for Gen Y in 2018 and beyond. The social media growth rate in Asia-Pacific (APAC) is over 50% year-on-year and around 427 million users log into Facebook daily, it's the largest number of daily active users in the world.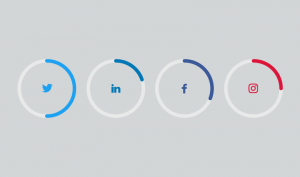 Worldwide, Facebook (75.45%) is the most active among all the social media platforms and over 50 million businesses use Facebook business pages as a tool to achieve their marketing goals. As a result, more and more retail businesses embrace variety of social media platforms in their marketing strategies for communication and interaction purposes.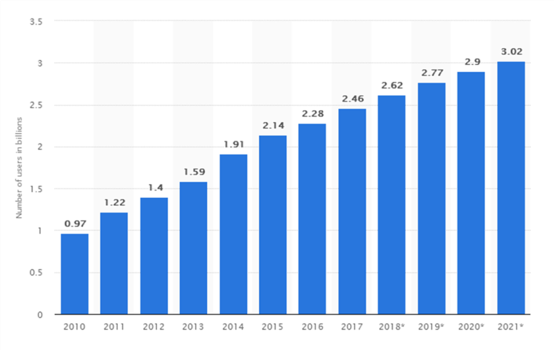 According to Facebook statistics, 94% of Malaysians discover products and brands on Facebook and 62% of them make a actual purchase. Consequently, social media marketing is very effective at increasing visibility of website and catches the eye of consumers. In 2018, social media users achieves 3.196 billion and increase 13% year-on-year.
More than 3 billion active social media users in global – Don't miss your opportunity to reach them!
More than 370 million Internet users in Southeast Asia (January 2018)
88% of businesses are using social media – Most of the businesses are active on social media platforms
20-40% of money is spending by customers on companies with high social media engagement – Get more and more potential customers for your business!
Average of 2 hours 15 minutes spends by social media users per day online – Deliver your messages effectively!
49% of 18-29 year olds make their purchases after they saw social media advertising –Businesses should adapt their changing behavior!
Facebook still is the most active social media platform with total number of 51 million active users in 2018
Over 50 million businesses use Facebook Business Pages – If you aren't, you are losing your customers!
93% of social media advertisers use Facebook advertising – Boost your posts to reach more target audiences!
26% of Facebook users click on an ad and make a purchase – Increase conversion rate for your business!

What if retailers unable to adapt the changing of consumer behaviour or probably not ready for spending time on Facebook to engage with active users? ––– They will drastically lose market share and definitely losing the potential leads and sales for their business.
Businesses should not underestimate the prospective of social media marketing when tapping into the Malaysian consumer market. Foreign companies operated locally are encouraged to outsource to experienced local social media agencies, since they have a better understanding of local cultures. More importantly, getting user feedback in social media can help companies for product improvement and build brand reputation in short period of time through word-of-mouth.
In China, the rapid development of social media has very much affected the marketing trend in China, especially with the fast growth of WeChat with over 900 million users daily. Consequently, cosmetic retail industries in China utilise social media to launch product and develop customer base, also known as seed users who can spread the word about the product.
For Singapore, it has 4.4 million active social media users, representing 77% of the total population. With 3.5 million people on Facebook in Singapore, it offers a greater opportunity for retailers to develop their businesses and reach consumers easily.
3) Search Engine Marketing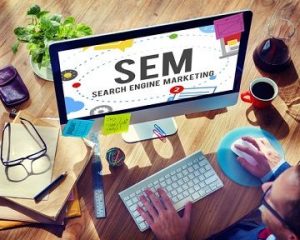 Search Engine Marketing (SEM), also known as pay per click (PPC), is the means to escalate website traffic and conversion rates efficiency and target new potential customer base for business in order to increase site ranking in the search engines.
Why SEO for retailers?
It is one of the most prevailing digital marketing strategies especially for retail businesses, since retailers usually consume a lot of time in the page amount control. SEO is considered as a complicated and time-consuming process for retailers. Not only so, retail businesses face huge challenges in website optimization to connect to their potential buyers. Before the purchase, shoppers (80%) will do research online. Consumers (71%) will engage the websites or click on a link from the first page of their search results.
Google accounted for over 79% of all global desktop search traffic
Increase search visibility
Google receives over 63,000 searches per second on any given day
Hard selling is annoying!
Ranking well in search engines enables buyer persona to do their own research and more willing to engage, as soft selling has a more positive and encouraging message contents.
Free tool offered by SERPS, can use for determine page ranking based on keyword search
However, most of the companies are expected to allocate 41% of their marketing budget into digital format in 2018. This rate is expected to grow up to 45% by 2020.
Through the business predictions, SEM will capture the largest share of online expenditure and display, which has taken the 2nd largest share due to everyone trying to appear at the top in Google search result, even if it involves high cost of paid advertising option.
If you would like to learn how Wave Evolution can drive your digital marketing strategy forward, please email info@waveevo.com or visit www.WaveEvo.com