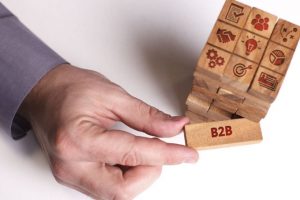 Customers in any kind of business always have their own unique characteristics, in which knowing their demanding needs is being necessary for the marketers to find out what is the best thing to be applied. It is also one of the important elements to deal with for the marketers on managing customers relations through Business to Business (B2B). The strategy for this marketing type is that how to ensure the customer to trust over our brand quality.
The right digital marketing tactics could bring the great and better results. In the making of the strategies itself, marketers need to consider these things out.
1. Investing in Social Media
Since social media has become a big platform for anyone to reach out any kind of running business, it does a very convenience place to develop marketing strategies with various audiences. By these digital advantages, B2B marketers tend to make a strategic approach move. The simple way could be a magnet on focusing the opportunity to reach high number of ROI.
2. Creating High Quality Content
Constant improvement should be a good indication of the B2B marketing strategies. By improving the content, the marketers could plan the long-term strategies, in which helping the customers to understand more about your products. Providing the supportive information and influencer will be a good option. Don't feel enough, but keep improving!
3. Aiming the Right Target Customer
Unlike marketing to consumers, B2B companies have to deal with the idea to develop and strengthen the business quality, how good our business can serve and provide good communication to the customers. Because the target is no longer a single person, therefore we need to build up a strong and good relation in that business sector.
4. Getting started into B2B Marketing Specialist
This marketing agency allows you to perform better control over your marketing strategies. Any particular needs will be done by outsourcing the digital marketing specialist.
If you would like to learn how WaveEvolution can help you with Digital Marketing, please email to info@waveevo.com or visit www.WaveEvo.com