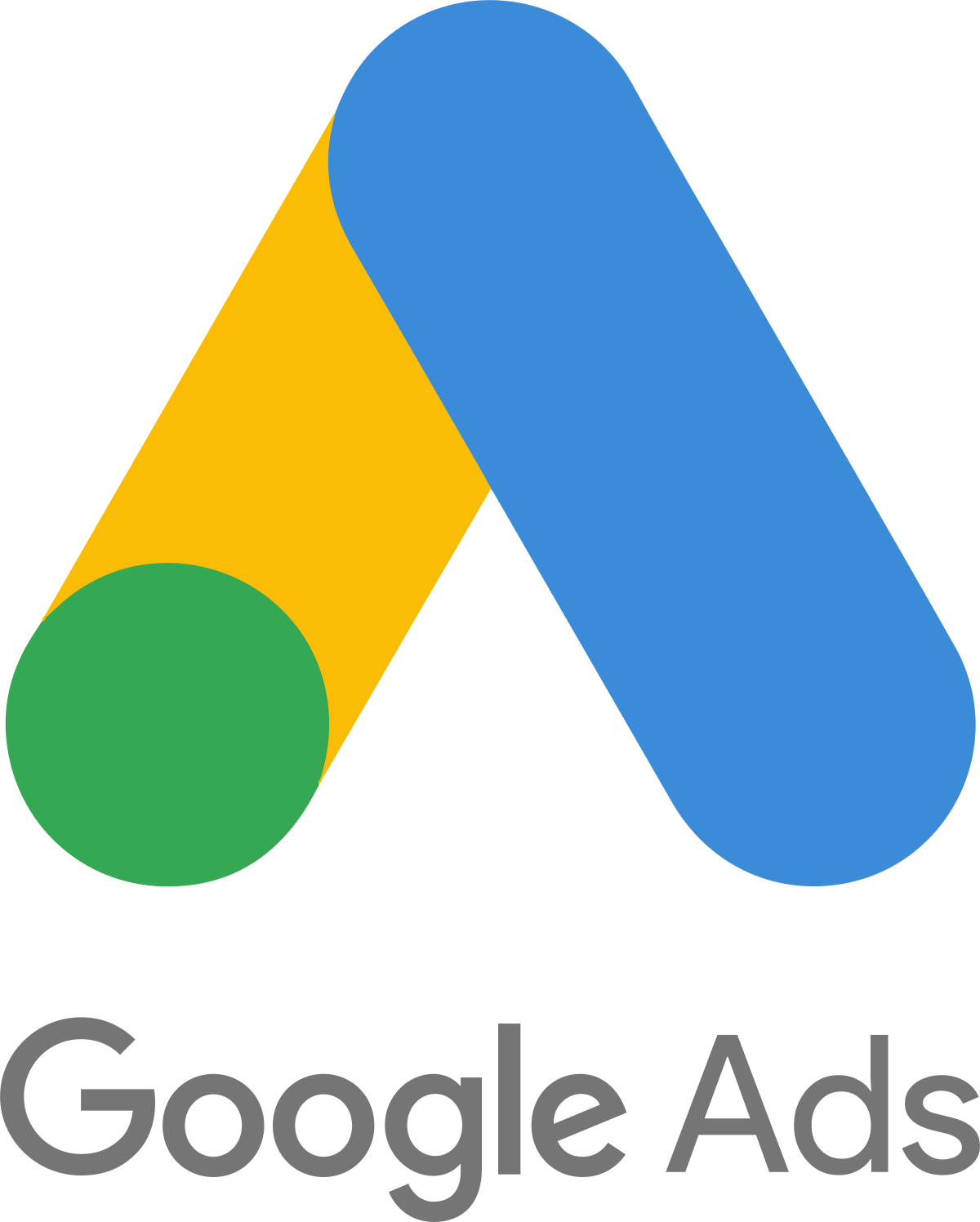 Over the years, many companies have been jumping onto the online business bandwagon, and even existing companies which have been previously doing the traditional outbound marketing methods have also refined and repositioned themselves into using digital methods to reach out to audience. Because of the fact that everybody is turning towards internet, this gives insights for majority of companies to depend on online marketing to grow their businesses and for customers to make online payments, such as Wechat Pay and Shopee.
Google Ads is an online PPC advertising platform for your businesses to get the highest brand visibility. The answer lies on being striking. When your brand is striking, it becomes the attention getter and stand out from the clutters of search results, and everyone's eyes will definitely narrow down and center their focus to your ads. Not only it has an ability of being high in visibility to increase viewership, but it is also a simplified solution for every company who wants to propel the business quickly!
Where do these ads appear at?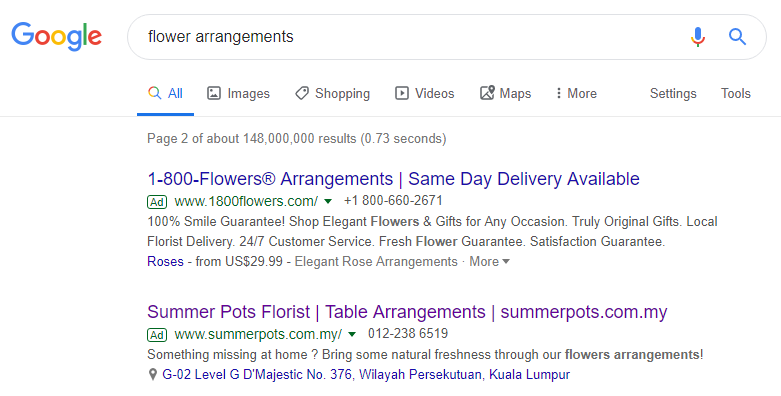 Also referred as display network ads, these ads pop up on the Google search engine result page (SERP). This method is best implemented when the company wants to gain immediate brand awareness from readers. Furthermore, search ads are also a good way for startup brands to enhance their brand name and get it out to gain mass publicity.
The main characteristics of display network ads, is that it contains the URL link that lands readers to a website after clicking on the ads. The second nature of search ads is that it usually appears at the top page of the search result which is labeled "Ad", and the rest of the search result entries will be placed below the search ads. Additionally, the CTA (call to action) is labeled on the ad itself. As for the keywords that appear on the ads, it contains short-lined 30 characters on 2 headlines and also description of about 80 characters.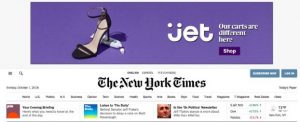 This type of ads is ideal for mass audience outreach when they hit entry at another site. For instance, reading through a blog on social psychology and have another ad about guides to build design on Canva. As display ads do not require viewers to hit the search engine buttons, this makes it convenient for viewers as it acts exactly like the point-of-sale products in the supermarket while lining up for payment counters, whereby it acts as a simultaneous and on-the-way advertisement reading for potential target markets.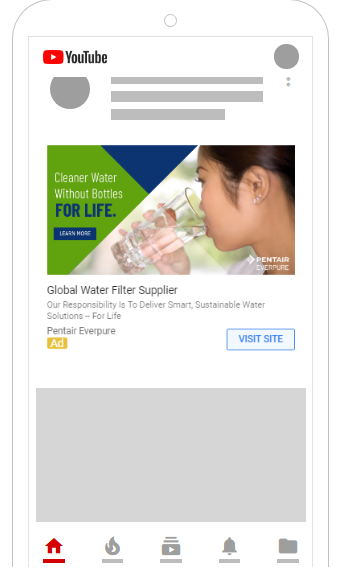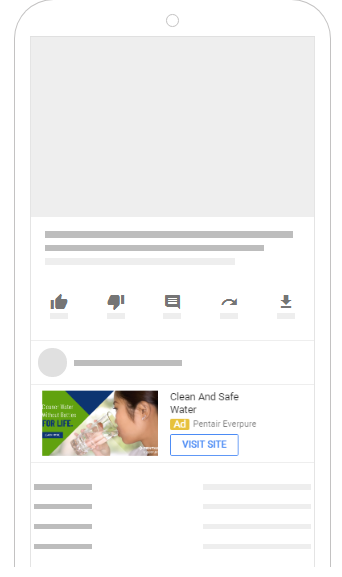 Video ads usually appear at the landing page of YouTube, or it will be displayed on the video clip which you are currently streaming as an ad before you can watch the very video content you wish to watch, or even appear beside the video suggestion panel. It can also appear below the video clip like a mini banner ads.

 Users usually find the ads appearing before a video streams as "extremely annoying", but this highly intrusive feature of video ads, is what caused the brand to become infamously annoying, but increases more people to know about the brand. Video ads like these usually use remarketing strategies to serve as reminders to viewers of the brand contents.
Google shopping ads always have the ability to generate higher sales leads, whereby it has higher CTR (click through rate) due to its relevance to the targeted searches of users. Moreover, its relevance to your searches gives the shopping even higher visibility than search ads. For this, shopping ads will have the unparalleled power of appeal to target audience and potential consumers much better.  Not just that, it also increase the CTA ratings, because especially online shopping ads from Shopee or TaoBao, are the main platforms what people usually use when they perform online shopping purchasing decisions.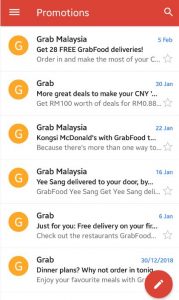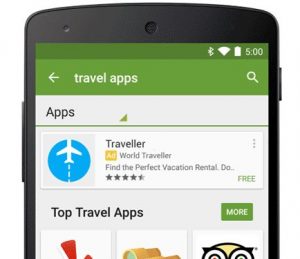 These ads usually appear in email apps like Gmail or in Google Play Store. The goal of applications ads is to encourage users to download and use the apps. These ads has the relevancy to every searches based on their preferences or interests. In this way, the ads can identify the target market and segregate these people with pinpoint accuracy. This is so that the potency for these target audiences to become customers will be much more achievable and promising.
The WOW factors of Google Ads every digital business must pay attention to!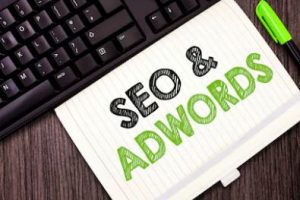 Difference of Google Ads & SEO content marketing
Due to Google Ads being higher in its visibility and brand awareness, therefore the lead generation is even faster than SEO content marketing. SEO content takes a certain timeframe for an article to appear at the top searched rank on SERP, whereas for Google Ads, it acts very much like native ads, whereby it breaks through the barriers of the clutter of search results as mentioned before, which can increase readership.
Read more on native ads https://www.waveevo.com/blog/native-ads-digital-marketing-seo-risk-new-potential/
Then again, whether your ad words can hit the top position, to get a good ROI input so as to fight against the competitors, it does not just rely on the frequently-typed keywords of netizens. More so, it all relies on the keywords quality score based on the keyword relevancy, landing page optimization techniques applied and the expected CTR. Google Ads is also versatile enough to advertise the contents exactly how the potential target market wants it to be, as 70% of your most valued customers preferred the brand messages which matches their perception of the brand a.k.a. brand personality. Not only so, they also testified that the timing, relevance and quality of the brand message conveyed manipulate their brand insights, and the purchasing decisions of consumers relies a lot on the brand message keywords chosen by the ads.
Read more on landing page optimization tips at https://www.adstriangle.com/blog/know-how-to-increase-landing-page-conversion-rate-right-now/
Running a Google Ads campaign is one of the infallible inbound marketing strategies invented in the digital marketing world. In other words, it is a quality-promising PPC (pay per click) method to leverage a wide span of customer outreach and drive them to the call-to-action decision on investing into your brands. Even for small startup businesses, Google Ads have the power to enrich your profits in leaps and bounds, due to its eye-catching features. Even for long term brand identity, this marketing method should not be taken lightly, because Google Ads is also every digital marketer's determinant of brand success. To top it off, Google Ads is marked as 41% representation of the world's $225 billion per annum in online ads revenue!
Outranks your direct competitors
Because Google Ads has the power to break through the SERP clutter, it automatically gets the most picked content and the Google Ads is the USP itself that can outrank the direct competitors simultaneously due to its highly compelling contents. Instead of relying on your blog contents that is huger in content and less noticeable unless it has catchy headlines, Google Ads enables digital marketers to build attractive keyword in a few sentences, where the few sentences already tells the whole story of the brand being marketed. With that being said, Google Ads uses less time and effort to generate the contents, while being even more obvious than other digital marketing methods.
According to the 2017 research conducted by Ignite Visibility, the CTR organic result on the first page shows the effectiveness in gaining the highest awareness and responsiveness from consumers in the form of position in SERP.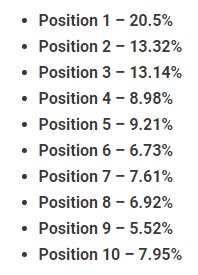 You get to monitor your target audiences
The other reason why Google Ads has such a powerful influence on potential consumers to make purchasing decisions is because the keywords that you build on the ads is already telling who are your target audiences immediately, whereas content marketing requires reads to enter into the page to identify which target audience the articles are for.
The latest update of Google Ads is that it has the information about the demographics, age, occupations and consumer behavior psychographics of each online visitor. From there, you can also have the access to CTR traffic monitoring and know the types of target audiences who accessed your ads, which at the same time enables you to connect to your customers and knowing everything about your customers, which ultimately proves that Google Ads is also a way to improvise customer service experience.
From there, if you find that the target audiences' lists are not what you wanted, you can even know which ads you should refine your keywords.  In the end, you will note that your converted clicks rate is more improvised than your previous productions.
Another advantage of Google Ads is that it is such a flexible and versatile platform to an extend that you can even have full control and rights of when you want the ads to be visible to visitors, whereby you yourselves are the empire over the timing and days that you want to run your ads.
---
Is it recommended to run the ads 24/7? Commonly speaking, it is a yes, but there are times where you need to switch off your ads from running. Why?
---
You have to pause the ads from running once awhile to see which ads have high bounce rate, because that will tell you if your keywords has gotten the correct target audience or not. The lower bounce rate your ad receives, it shows that your ad is more successful in targeting the right audiences, and that your ads have drawn interest from the right group of people. You will also need to find out which of your ads are consuming your money unnecessarily, whereby it has lots of clicks but no conversions at all. It is highly advisable to experiment on your ads to see if your conversion rate has been benefiting your profit pursuit of your organisations.
Generates immediate, transparent and measurable performance results
You can gain high audience reach, generate more viable results in a month's time with Google Ads campaigns, how quick is that? Not only being sprinting quick in result bounce, you can tap into the satellite's view of the report details of how your results are being generated and view your progress without worries and even searching for further information. This is because your front page dashboard is the all-in display overview of your impression, CTR, converted clicks, keywords entered by online viewers, CPC (clicks per cost) rate, average position in SERP and so on. Moreover, you can even view on your global impression based on the different keywords that you set for different countries by their different cultures.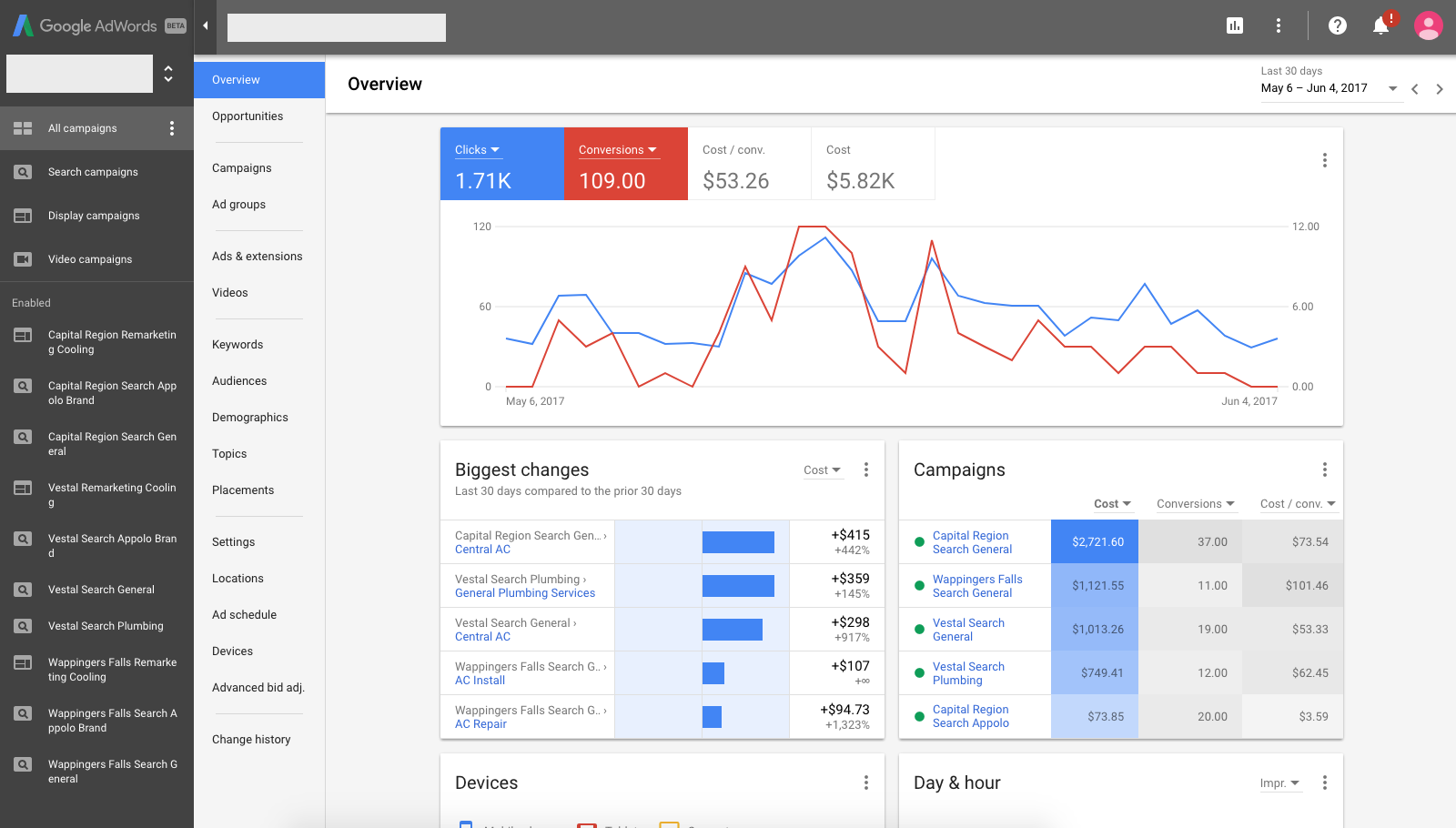 Therefore, this gives the Google Ads the power of analytics control and assists digital marketers to decide if the ad campaign should be continued or refined or dropped based on how successful the ads run according to the analytics records on Google Ads dashboard. From the tracking tools provided by Google Ads, you can even monitor, analyze and manage your ROI much easier.
Thus, the information gathered also proves to be a handy guidance for digital marketers to come up with more relevant and better product and services, which in turn keeps your business in stable control of your budget. Through the dashboard information generated by Google Ads, it saves a lot of your money thrown into traditional advertising methods like billboard ads, without knowing if you have gotten your target audience to view your ads, which is what shaped Google Ads the prime business future opportunity for every marketer, and it is also the very reason that traditional marketers become digital marketers.
Did you also know…
NEGATIVE KEYWORDS in forms of threat-like keywords increases the sense of urgency for the customers to click on your ads. In fact, negative keyword is also the USP itself which stands out from the direct competitors' keywords, thus prevents your keywords from clutter and diminishing into the crowd of SERP. The more urgent your brand message sounds, the more it will trigger the emotions (pathos) of potential purchases, and drives sales traffic and lead generation, as the sense of urgency planted into the customers will drive them to make faster CTA decisions.
For instance, antivirus companies like Avast and BitDefender tend to release "sinister" messages to encourage electronic devices users to download the apps. These antivirus companies usually build messages such as "Your devices might be infected with malware! Get Avast Premium app to stay protected".
Adding on, it helps your ads to lessen the expenditure spending (CPC rate) which would have been incurred and wasted by high bounce click rates due to irrelevant target audiences clicking on your ads. In other words, negative keywords narrow down the relevant search keyword queries from potential customers and ultimately improve the keyword quality score. Digital marketers can use Google Search Term Report to view what online users queries when they get triggered by your ads.
From here, you will be able to see what customers usually type in their keyword search, in which not only you can rule out unrelated keywords, but you can even construct keywords which match how customers usually conduct searches on your products and services, whereby you put yourself right into their shoes and act like a customer when you create your Google Ads keywords. This will guarantee your ads in turning out to be a 100% successful turnout in SEM (search engine marketing) and become the first popup link in the SERP (search engine result page), and everyone will definitely know who you are and what you are selling!
If you have any enquiries on how to run Google Ads, please do not hesitate to consult us at info@waveevo.com or visit our official page at  www.WaveEvo.com to find out more on other services which we offer as well. We will be glad to be of your best assistance!